How To Install Mod Apk With OBB File?
Table of contents
Hey, If you are using Mod Apk first time in your smartphone or if you haven't done this before. In this post, we will know How To Install Mod Apk With OBB File? But before knowing this, you should know that what is Apk, Mod Apk & Obb File?
If you are very fond of playing games, or if you want to use premium features in your android apps for free, then you have to install mod apk in your phone. and in this article, we will know How To Install Mod Apk With OBB File?
What is Apk?
Android Application Package or Apk is the package file format used by the Android operating system for the distribution and installation of mobile apps and middleware.
What is Mod Apk?
MOD APK or MODDED APK are modified versions of their original Apps. Mod APKs are modified in a sense to provide better features and it also unlocks all the paid features for free.
The term 'MOD' means 'Modified. APK is the format used for Android applications.
What is OBB?
Obb is an additional data file for the app. Some need them to work or some not. Obb is a data file format used by multiple game developers.
Data stored in such a format often contains music, videos, and other large files that are downloaded after the APK is installed. This makes the APK smaller and easier for developers to maintain.
Here is the detailed guide about What Is Mod Apk And OBB File In Android
How To Install Mod Apk With OBB File?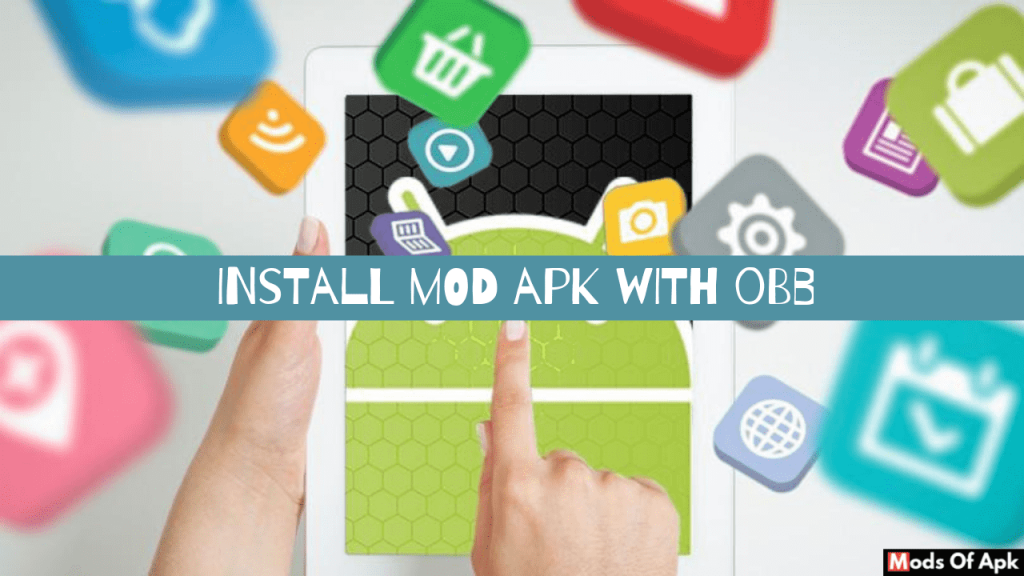 Before installing third-party apps on your device, you have to enable Unknown sources in your smartphone.
Go to Settings > Privacy > and select Unknown sources.
After enabling the Unknown sources you have to download the mod apk or obb file from the trusted site. like: ModsOfApk. 🙂 then you have to install the mod apk & put the obb file.
Install Mod Apk
Download the Mod Apk file from ModsOfApk.
and tap on the APK file.
Click 'install'
Wait for the APK to install.
Now click on the 'Done' button. (Don't open it after installation, if you have OBB file.)
Put the Obb Data File
Download Obb and unzip it.
Copy the folder you got to /SDCARD/Android/obb folder.
Check & open the application.
Enjoy!
If you cannot find the /SDCARD/Android/obb folder, then you can easily find with the help of the ES File Explorer App.
While installing the mod apk or after the placing obb file, if if you are getting these types of errors like: App Not Installed, Invalid Licence Error and Download failed because you may not have purchased this app.
simply follow this guide about How to Fix App Not Installed And Invalid Licence Error?
I hope you guys understand and enjoy this article about How To Install Mod Apk With OBB File? if you have any questions, comment below!