Top 10 Best WiFi Hacking Apps for Android in 2023
Table of contents
Friends, in this area where we are using fast mobile data, Even Today sometimes we need wifi data. That is why many users are looking for free wifi, and searching on the internet How can I hack wifi network? and best wifi hacking apps for android smartphones?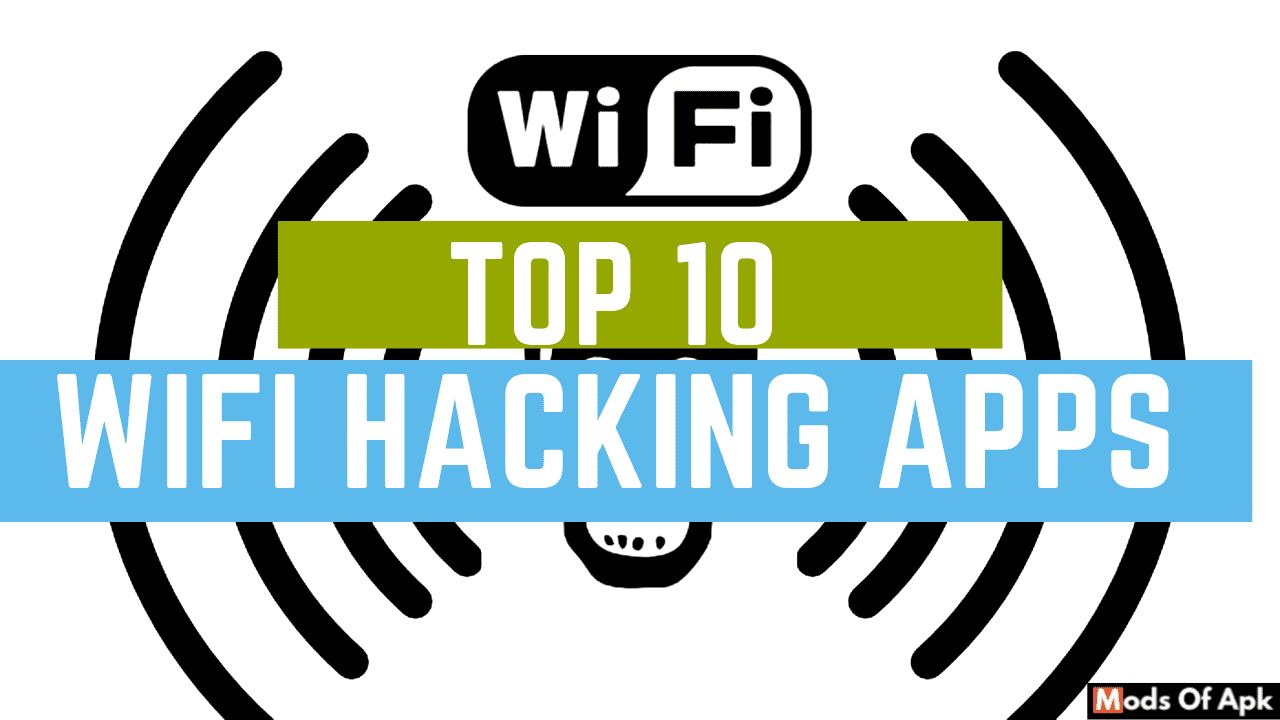 Wifi data Not only provides fast internet in our device but also when we use wifi data in our mobile device it consumes less battery, compared to mobile data.
So if there is a Wi-Fi router in the neighborhood around you, which gives very good internet speed!
But Due to not knowing the password of the Wifi Router, you cannot access the internet. So today I have brought a solution to this problem for you. That will help you to know that password.
Guys, in this article, I am going to talk about the top 10 best wifi hacking apps, with the help of these Apps you can know the password of any wifi router through your mobile device,
so friends, To get complete information about all these apps, read this article from beginning to end.
Note- This information is given to the Readers only for the purpose of education, it is not intended to promote any illegal Activities.
Have a look: How To Hack Android Games (New & Working Method 2022)
Top 10 Best WiFi Hacking Apps for Android
1. WiFi WPS WPA Tester
Friends, the first application on our list is Wifi Wps WpaTester, which is considered one of the best applications for wifi hacking on the Play Store.
This application can scan any WiFi network and find out its vulnerabilities, using several algorithms like Zhao, FTE-xx, Dlink, TrendNet, and others, Wps tests the access points connection with them.
Friends, if we look at the negative aspects of this wifi hacking application, it is just that it only works on Android 5.0 and above! But nowadays most users have the latest Operating System mobile.
So if you are looking for the best wifi hacking app, then you must try and download this free application from the play store once.
2. WPS Connect
WPS Connect is also one of the best free wifi hacking apps, which allows you to check the security of your wifi network!
Apart from this, with the support of a large number of WiFi routers, it helps to hack WiFi. This WiFi Password Cracker application allows you to disable the internet connection of other users.
It will be interesting to know here that the purpose of creating this app was to check your internet security. But it also uses algorithms like Zhao Chesung and Stefan Viehbck which helps the user to identify and hack Wifi passwords.
3. Aircrack-ng
If you are looking for the best WiFi Security app that can be used to check your network security, and inform you about safe & Protected
So you can download this app called Aircrack-ng, you can use this great application not only in Android but also in ubuntu and other Linux distributions.
4. Zanti
This is also a great app for wifi hacking, because this app not only helps you to know the password of someone else's Wi-Fi, as well as if someone finds out the password of your wifi, then this app will also let you know.
Zenti App helps you to configure access points so that you can start hacking.
5. WiFi Password
It is a free wifi hacking app that always keeps you connected to the internet without spending a lot of money.
By using this app, whenever your device is near a WiFi network, it immediately keeps you connected to that WiFi network!
But to use this app, your device must be 5.0 or more, only then you will be able to use free wifi internet.
6. WiFi Kill
As the name itself suggests, it helps to kill passwords, this allows you to detect the WiFi password on the disabled internet connection.
Due to the easy-to-use interface of this app, it can be easily used in any app. With the help of this app you get any information related to the network, but to use this app, your Android device must be rooted.
And it works perfectly on almost all Android devices.
7. WiFi Inspect
It is a multipurpose tool for ethical hackers, WiFi Inspect helps you control to monitor the WiFi network.
so it is a bit different from a WiFi password cracker application. Through this, if any other users are connected to your Wi-Fi network, then you will be able to find it too.
But to use this app like the above application, your Android device must be rooted, only then you will be able to use it.
8. Nmap
Friends, the biggest feature of this wifi hacking application is that you can use it on your Android root device and non-root also.
In this app you get features like Os Finger Printing, SYN scan, this WiFi hacker application is less but Network Security Scanner is more, you can see this App service in Firewall, Host, etc. service.
9. WiFi Warden
One of the best applications of WiFi hacking comes the name of WiFi Warden, this WiFi hacking app provides all the necessary information like BSSID, SSID, Channel Bandwidth, encryption, security, information when it analyzes a WiFi network.
And the specialty of this app as compared to other apps is that it provides you with all advanced features without rooting.
10. Backtrack
So, friends, We placed Backtrek App last on this list This app tells you to step by step how you can hack WiFi!
And by knowing its password, you can keep an internet connection on your device.
Download
So friends, in this article of today, you have learned the top 10 best wifi hacking apps. Also, if you know about any wifi hacking apps, then do let us know in the comments!
if you liked the information, then share it on social media too.