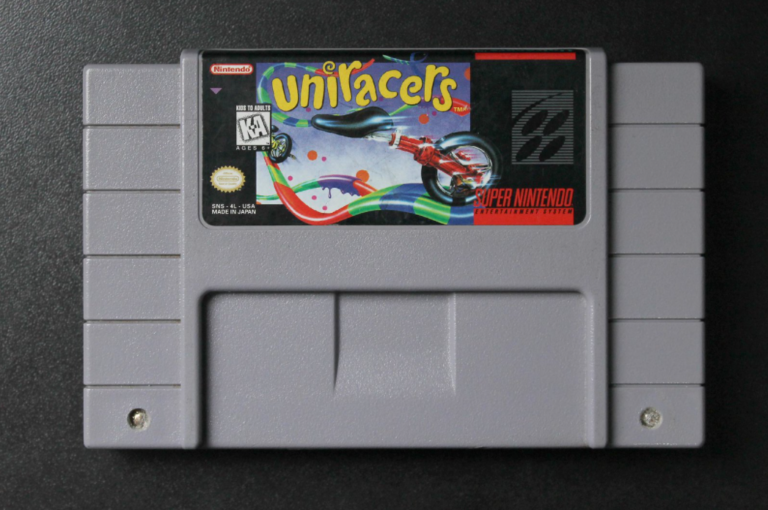 Top Video & Slot Games That Prove That Less Is More
Table of contents
There is a perceived wisdom that video game developers must always push the boundaries in terms of the complexity of gameplay and sophistication of graphics to satisfy the demands of gamers. Year after year, we see games that use the full scope of the technology available and receive praise for their grandeur and scale—the smash hit Red Dead Redemption 2 being a prime example. Games like this are important to the industry and some of the best titles ever released would fall into this category. But there are some games that revel in their simplicity and still manage to achieve cult or legendary status. Here are a few games that prove that sometimes it pays to keep things simple.
Uniracers
Uniracers (also known as Unirally in some territories) was one of the cult hits of the mid-90s. The game was published by Nintendo and released on the Super Nintendo Entertainment System (SNES) in 1994. The objective of the game was to ride unicycles around a bar-like track and perform stunts to increase your speed or earn points. For the main part of the game, players would compete against a computer-operated unicyle to win gold, silver or bronze medals. In the last circuit, an Anti-Uni added strange effects such as an invisible track to increase the difficulty. The game also featured two-player and league modes. Uniracer got mixed reviews on release but a lawsuit issued by Pixar for allegedly poaching the unicycle design from one of their short films halted production and ensured cult status. In all, only 300,000 cartridges were ever released.
"Uniracers" (Public Domain) by Flá Dechen
Starburst
Back in 2012, online games developer NETENT released a colorful slot game featuring precious stones in a space-like setting. The simple but gorgeous graphics and rewarding gameplay turned Starburst into an instant classic, and it has dominated the online slots scene ever since. The game now enjoys legendary status and is still one of the most popular at online casinos. Many have tried to imitate it but no online slot game has managed to capture the imagination of players in the way Starburst did. This full review by Rob McLauchlan of Bonusfinder UK reveals the best place to play this simple but brilliant slot game and get free spins.
Tetris
The list wouldn't be complete without Tetris. The game is approaching its 40th anniversary and remains the benchmark for combining simple gameplay with intelligence and skill. Tetris couldn't be much simpler: players must move falling shapes into place to complete lines and make the shapes disappear before the board fills up. The game has sold over 200 million copies and has appeared on more platforms than any other video game title (65) according to Guinness World Records, making it one of the most popular video game titles of all time.
Source: Pixabay
There is a place for all types of game in the global marketplace, from the vast and complex to the simple but brilliant. Different games appeal to different people for different reasons but these three legendary video and slot games definitely live up to the old adage that less is more.